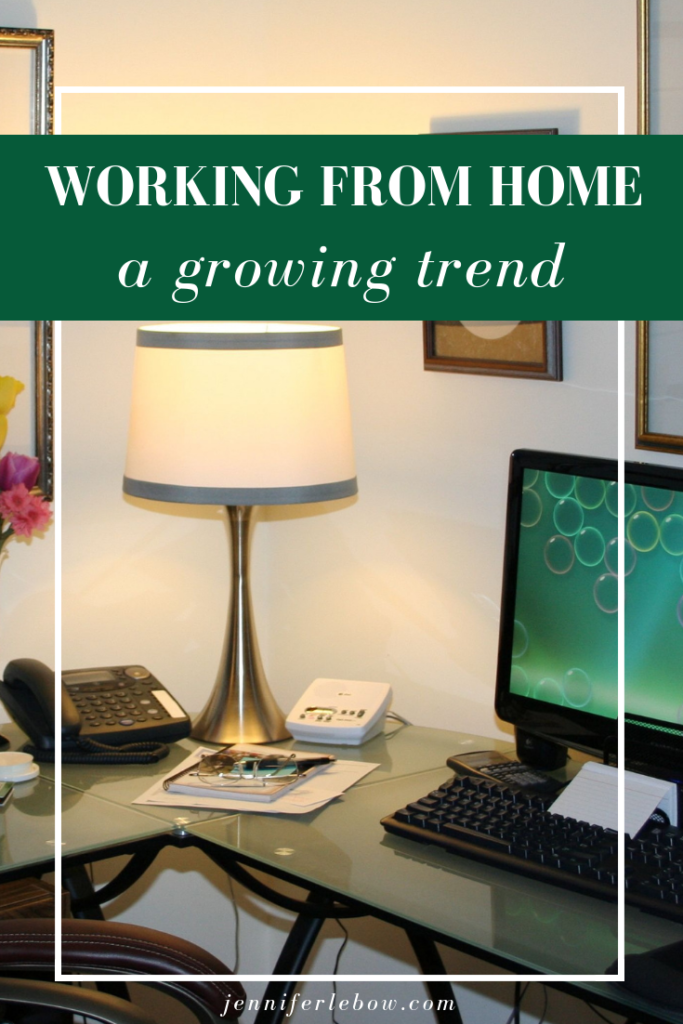 Technology allows us to work from home
We have seen a continual increase in the number of people working from home over the last several years. Communication technology has advanced to the point that people can share screens, video conference and have complete access to all of the software and files they would have in an on-site office. Scanners and even cell phones allow for easy transmission of images as well. Of course, depending on the tasks associated with the job, clearly, not all positions translate well to working remotely. Nevertheless, the trend is only growing.
Why work from home?
There are several reasons some people prefer working from home:  they don't have to move if they can telecommute with a non-local employer, they can often work on their own schedule, they can cobble together more than one job, and they save time and money in commuting and, often, child care. While it's not for everyone–those people who thrive on "office interaction" and who need to get out of the house are poor candidates for work-at-home jobs.
Why do employers support home-based workers?
While much of the increase in this sector can be traced to preferences on the part of the employee, there is more to the picture. For example, employers save money on desk space, office supplies, coffee (really!) and sometimes perks like parking or transportation benefits. So there are plenty of positions that are being offered specifically to home-based workers that are designed that way for the employer's advantage. Additionally, the emphasis on inclusion of all employees (like ones who might be confined to a wheelchair) supports work-at-home jobs.
Job market changes
Other factors driving an increase in the number of people who are working from home are changes in the job market. Many "feet on the floor" jobs, like those in manufacturing, for example, have diminished due to both outsourcing overseas and technology implementing automated systems. As a matter of fact, a recent article suggests that robots will replace humans at work at an alarming rate in the next 10 years.
While predicting unemployment rates is tricky at best, there is no shortage of opinions about the future of work in our country. While some are fatalistic, there are others who encourage us to see opportunity with change. Consider Etsy, an online collection of individual entrepreneurs making all kinds of handmade items from all over the world. Fivver, offering services like graphic design and video editing provides similar possibilities as well.