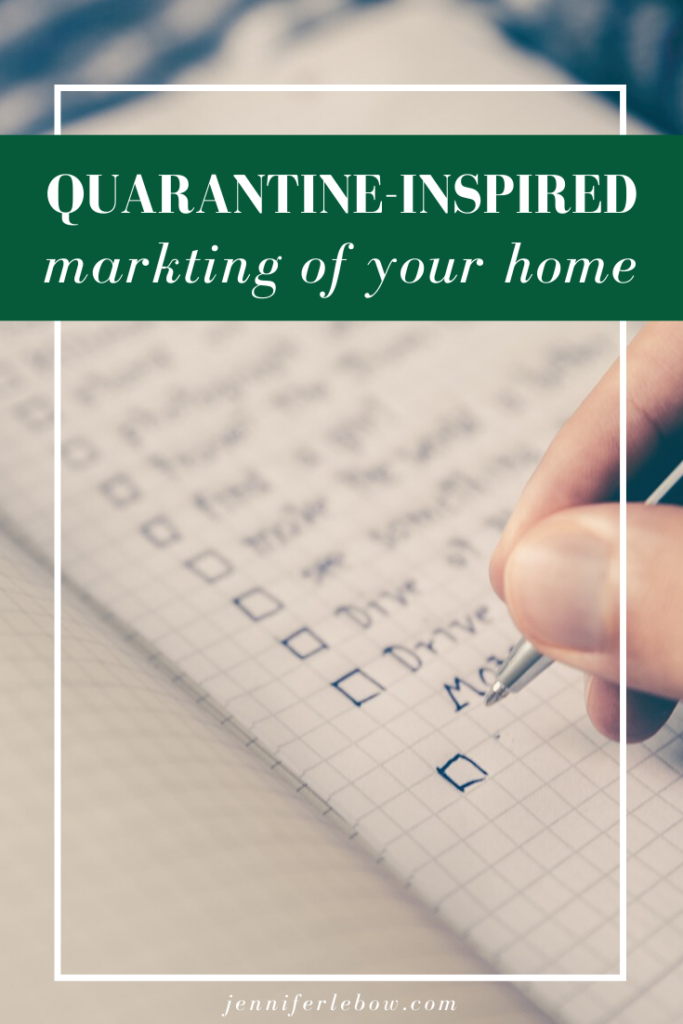 We all know that the effects of quarantining have dictated changes in home buyers' criteria. With more people working remotely, possibly indefinitely, home office space has become a very important feature. Especially if there are children involved, outdoor space also has jumped to the top of the list. Even without kids, many prospective buyers envision entertaining more at home, particularly outside. And with several family members more likely to be home together more frequently, interior elbow room is increasingly in demand. This desire for more space is also conducive to more at-home entertaining inside, particularly when it's not practical to do it outside.
Location
So how can you market your home in the best "quarantine" light? Draw attention to the features of the house, property and location that are likely to appeal to people in a quarantine mindset. Let's start with location. Since many people are now free to live somewhere other than within commuting distance to a job location, lots of them are reevaluating where they want to live. Obviously, you can't know where their friends and families are, but (if you live on Philadelphia's Main Line, for example) you can appeal to them with characteristics like: being close to a major airport, being near a large city, but in the suburbs where parking is easy and the crime rate is low, offering a highly-rated school district, having access to beach and mountains in under two hours, etc. Be sure that the on line write up and marketing materials showcase these features. )I have my seller write up a short "What I've loved about living here" sheet that I upload to the MLS as well as leave copies of in the house. The list should mention location, neighborhood and property points of interest.)
Neighborhood
Anyone who's read my posts knows that I put a lot of emphasis on the neighborhood a house is in. Neighborhood can set the tone (think "a quiet, leafy-treed street with wide streets and very little traffic, an active book club and babysitting-share group"). It also speaks to what kind of amenities and services are nearby. Farmer's market? shopping? good restaurants? train station? near the school? Some or all of those features may affect the appeal of your home to a buyer. If a quarantine-minded buyer is trying to decide where to move, the more positive attributes you can offer, the more likely that buyer is to consider your home.
Property
Often, the property is not given much attention. However, especially if a buyer is looking through a quarantine lens, the need for outdoor space tends to become important. Many people are simply looking for space for the kids to run around in. Others are seriously considering a pool as summer camp may no longer be an option, so if your lot can accommodate one, mention it. Still others are envisioning a big deck or patio and maybe an outdoor kitchen for hosting sophisticated but easy gatherings. While some buyers are looking for privacy, others may want a smaller lot that encourages neighbors to know each other (remember, many of these buyers may be transplants to the area and are concerned about meeting people).
A note here: landscaping and making the most of your outdoor space has never been more important! Look at it with a critical eye and consult your agent about what improvements make sense. Remember, it costs money to make money…..Shabby pool furniture or broken mortar between the patio stones won't do you any favors.
House
The number one change in requirements among buyers in post-COVID house hunting is the need for a work space. While some may ask for a traditional office, others are more flexible and would consider using a bedroom, space in a finished basement or a large upstairs landing. Take a look at your house and ask yourself if there's an easily-finishable attic space or area above the garage you could market as a potential office space. Is there room for one of those pre-fab sheds that have electricity? (See what I'm talking about here.) If so, suggest it in the marketing materials.
An inexpensive and effective way to demonstrate how unfinished basements/attics spaces could be used is to have pictures of them virtually staged. In my listings, I then have these virtually staged photographs printed in large format, mounted on foam core and displayed on easels in the corresponding areas of the home. This way, when a prospective buyer is in the space, he or she can see the picture of what that room could look like.
Similarly, while it seems like, in most states, kids will be going back to school this fall, some districts are anticipating only a partial on-site experience. That means that the kids will need space to work as well. Larger bedrooms, if you have them, or built in desk areas could be worth mentioning in your marketing.
So while work space has become paramount, let's not forget the work-life balance! People need time and space to relax, and, depending on the family, to entertain. If your house has a good flow for parties, or an extra unexpected space, like a den or family room, be sure to emphasize it. A playroom or finished basement is in high demand! Similarly, remember that many people need guest space (particularly if they are moving away from friends and family who may come to visit), so if that basement has a full bathroom in it, shout it to the rooftops!
Intelligent Marketing
Good marketing requires analyzing your target audience.  Determine what features attract your target buyers and what "pain" they have. Then your agent can tailor the marketing of your house to address those needs and pain points. Think about the changes COVID has brought as far as what home buyers are looking for. Then play up what your house, property and location offers them.