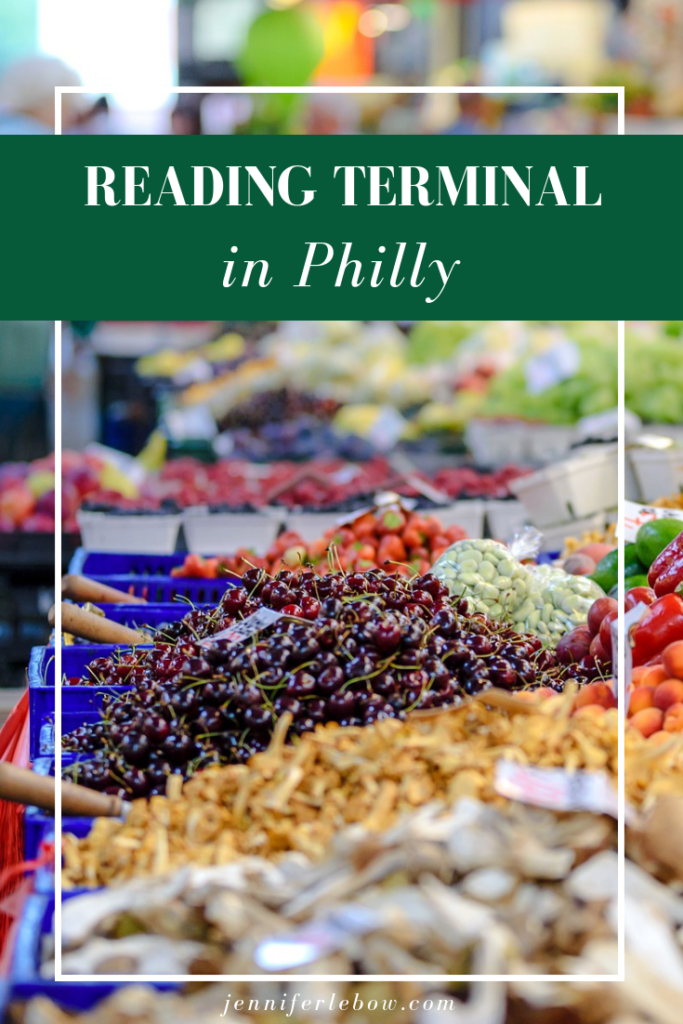 Reading Terminal Market: History
Reading Terminal was just named the best farmers market in the U.S. (To see the others on the list, click here.) Reading Terminal Market is a beloved institution and a mainstay of Philadelphia. Natives of the city as well as transplants laud it as one of the best destinations for tourists and locals alike. It is well over a century old, with a fascinating history. While not the oldest market in the country (that honor is held by the Lancaster Central Market about two hours west of Philadelphia), farmers markets have been popular in the city since its founding. There were many outdoor food markets, but, due to health concerns, the trend in the late 1800s was toward indoor venues. In 1890, the Reading and Pennsylvania Railroads (yes, like the spaces on your monopoly board) bought the land to build a new terminal. This space had been where two outdoor markets had been. The vendors refused to move and set up their stands beneath the tracks–and the original Reading Terminal Market was born.
Reading Terminal Market Vendors
What will you find at Reading Terminal Market? Some of the best food vendors in the city. From butchers to fishmongers to produce purveyors, there are plenty of places to pick up fresh ingredients for dinner. There are prepared foods to enjoy as well (and hundreds of people go to the market regularly for lunch). If you're looking for dessert, between Mueller's chocolates, Famous cookie booth, Bassett's ice cream and Beiler's Donuts, you won't go hungry. Many of these booths feature local foods (including Philly Fair Food and many Lancaster County businesses) so it's a true Philadelphia experience. There is a wonderful cookbook seller, a satellite Head Nut store and lots of other booths to visit. For a map of all the vendors and more info, click here.
Visiting Reading Terminal
There are several parking lots in the area, but, remember: the market is in the space adjacent to the rail terminal, so, depending on where you are traveling from, you might opt to take the train–you'll want Jefferson Station. Click here for the SEPTA schedule. There are also special events held regularly (including frequent "Taste of Philly" days). To get the most out of your visit, take the vendor map with you so you don't miss anything.
If you are relocating to the Philadelphia/Main Line area, please go to my relocation tab.  If you'd like to read other blog entries related to relocation, please scroll down a couple of lines and click on RELOCATION (to the right of FILED UNDER). Thanks!