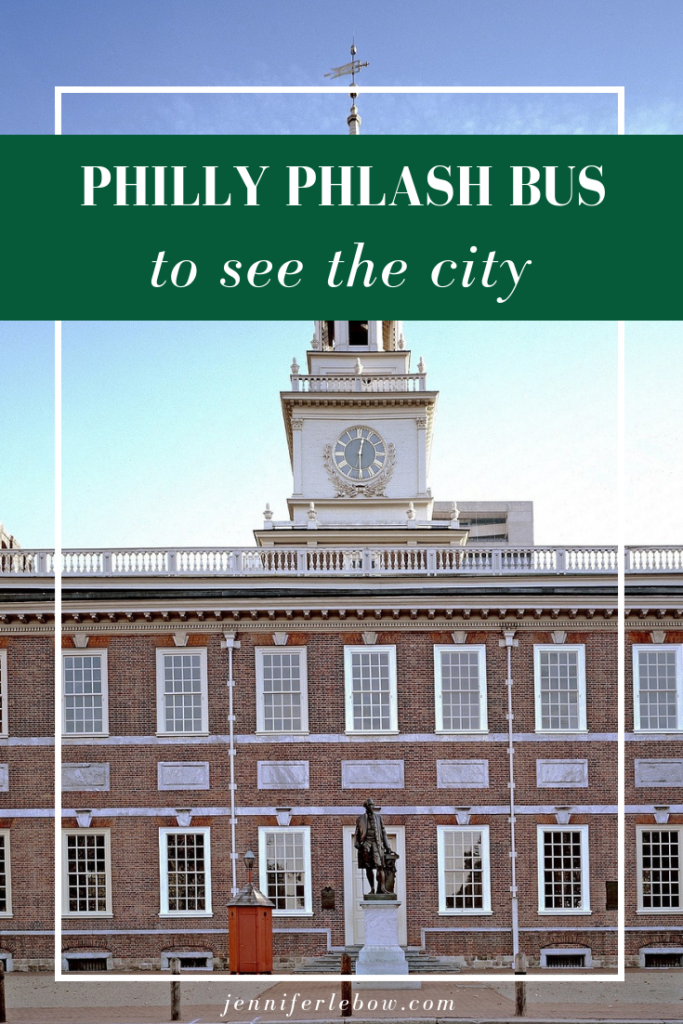 What is the Philly Phlash bus?
So you want to see all the Philadelphia sites but don't want to park and re-park or Uber/Lyft everywhere? The Philadelphia Phlash bus, which opens again for the season March 28, is the answer. As locals know (and visitors will quickly figure out), Philadelphia is a fairly large city, geographically. If you want to see (or show guests) lots of different attractions (like the Italian Market, City Hall, the Art Museum, Memorial Hall and the Constitution Center), you can't cover them all on foot in a day. Parking several times would be ridiculously expensive and a colossal waste of time. Ride shares aren't a bad option, but can get pricey, too. The Philly Phlash bus was created specifically to serve the Philadelphia visitor. (Note: it's a great way for transplants to quickly familiarize themselves with their new home!)
Why ride the Philly Phlash bus?
If you're not sure what Philadelphia highlights should be on your list, or how much time to budget for each, the bus allows you to be somewhat flexible with your decisions and schedule. It runs roughly every 20-30 minutes, so you can easily adapt to a change of plans. Another huge advantage to seeing Philadelphia via the Phlash bus is that you'll meet other people on the bus doing the same thing. It's a great opportunity to exchange ideas and recommendations so you don't miss potentially hidden gems nor waste time on excursions deemed "not worth it".
Phlash bus details
With stops at all of the major attractions, historical sites and "must see" locations, the bus not only takes you where you want to go, but allows you to get on and off as often as you like for one low cost for the day. There is even a two-day pass for $7. If you're a local hosting someone else and you have a SEPTA pass, you can even ride for free. The map not only shows you where an attraction is, but mentions other things nearby you might want to see. It's the best introduction to the major destinations and highlights of Philadelphia!
If you are relocating to the Philadelphia/Main Line area, please go to my relocation tab.  If you'd like to read other blog entries related to relocation, please scroll down a couple of lines and click on RELOCATION (to the right of FILED UNDER). Thanks!